Metal Gear Solid substance was realased after metal gear solid 2 "sons of liberty" which promised gameplay at it's best. Metal Gear solid substance is a extra edition to sons of liberty for xbox. It had extra features like:
350+ VR and 150+ Alternative Missionds
5 NEW snake tales involving Soild Snake himself
Unlock new playable characters and game modes
The story starts off after the incident of Shadow Moses Island,snake has joined a group called "Philanthropy". there mission is to stop metal gears selling in the black market. This group has learned that a prototype metal gear is being transported by the U.S Marines by a tanker, but as soon as snake infiltrates the ship unknown Terrorists take over the tanker.
The main character is The legendary Solid snake but soon you have to take over the role as Raiden ( a special forces unit FOX HOUND). The game is divided into 2 chapters, The Tanker chapter and the Plant Chapter.
This game is deeply involving with brillant A.I of the enemy. you can get many kinds of weapons from a Socom to a Stinger to take down the Meatl gear called ray!
The good points are: Very involving Brillaint A.I and graphics. An orignal storyline.
The bad points: game is very short due to long cut-scenes, but there are snake tales and VR misson which will keep you entertained
I will give it 9.8/10 because of brilliant storyline and graphics.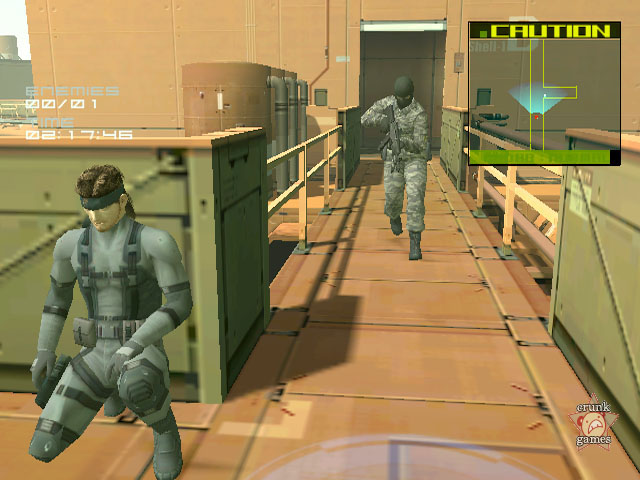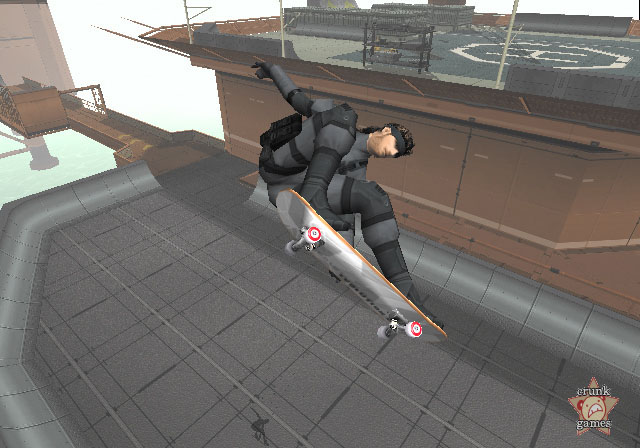 snake on skates! watch out tony hawk!